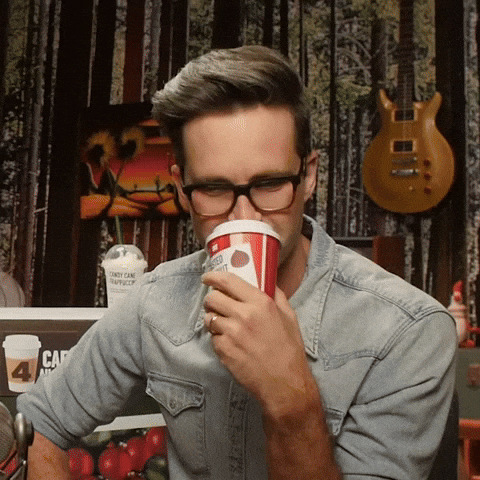 All April Fools' Day jokes aside, I hope you and your financial brand are off to a great start for 2019 as we begin Q2 and well on your way to maximizing your digital growth potential.
Keep reading for insights you can actually use :)
It was good starting the year sharing insights with over 900 financial brand leaders that registered to attend our Financial Brand webinar. We even ran long with a very healthy Q&A discussion.
Don't miss your chance to grab the recording here:
Overcoming The 7 Deadliest Digital Marketing Mistakes
I've personally been busy on the road over the past couple of weeks speaking at different conferences around the country including NAFCU's Strategic Growth Conference and American Banker's Retail Banking Conference.
CU Journal recapped highlights from the session that focused on the stories of two financial brands that have maximized their digital growth potential over the last couple of years.
Read the session summary here:
Only dabbling in digital? Good luck growing
It has been good sharing our latest digital marketing research and insights for financial brands. We are currently in the process of preparing for our 2019 State of Digital Growth Study.
In the meantime, I recommend you grab:
2018 State of Digital Growth Report
Later this week I head out to speak at the CULytics Analytics Summit to share insights around how financial brands can use data to build a Digital Growth Engine that generates 10X more loans and deposits. Last week, I facilitated a CULytics webinar that highlighted the story of a financial brand who has experienced exponential digital growth over the last few years.
Watch the webinar recording here:
How to Define a Digital Growth Strategy
I also look forward to heading out to Las Vegas in a couple of weeks to speak at the Financial Brand Forum. This year I'll be sharing strategic insights in my session, "How to Maximize Content Marketing for Exponential Loan and Deposit Growth."
Until then, you can watch my 2018 Financial Brand Forum Session:
How To Grow 10X More Loans With Digital Marketing
Finally, today we kick off the second Digital Growth Accelerator Program of the year and we are currently in the planning stages to launch our summer program.
If you and your financial brand are looking to break free from the confusion, frustration, and overwhelm often associated with digital marketing, I recommend exploring the Digital Growth Accelerator Program to see if it is a good fit for you and your team.